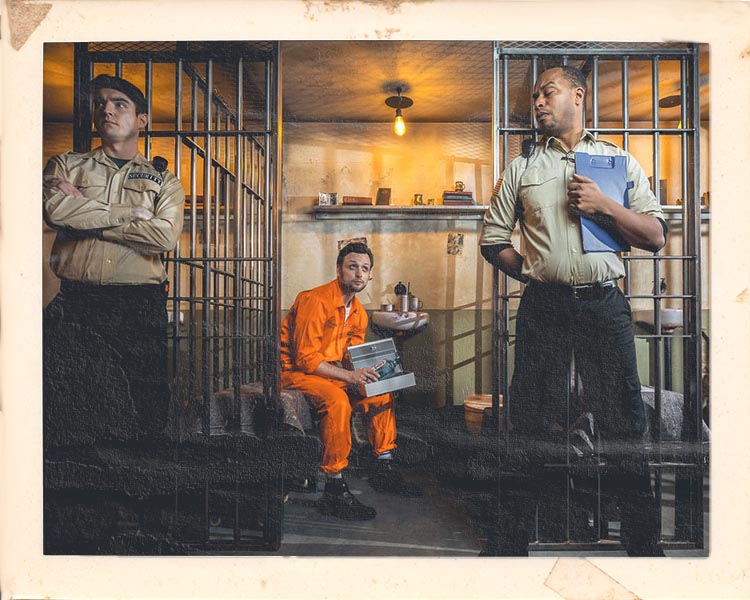 Liverpool
Cell Block Three-Six
Previously undiscovered, in the heart of Liverpool now lies Alcotraz: Cell Block Three-Six, a secret home to a speakeasy prison. Successfully smuggle liquor behind bars and get it to the hands of the longest-serving inmates to enjoy delicious cocktails for you and your gang.
"Absolutely amazing night here, so unexpected and fun. We were in stitches start to finish. The staff were all incredible, from the acting to the bar tenders."
"Absolutely amazing from start to finish. We didn't want it to end. Cocktails where lovely and the actors all played an amazing part!"
"An amazing and incredibly funny experience. The actors were great with lots of humour. This seemed popular amongst hen nights but just as good as a couple. "
What to Expect
Alcotraz Cell Block Three-Six promises to be one of the most unique cocktail bars in Liverpool. ​
Once convicted, inmates are taken into an exciting world of mischief as they are instructed by a notorious bootlegging gang on the inside to smuggle-in liquor to be used to make delicious, bespoke cocktails. You won't find a set menu of drinks here…after all, it is prison!
The "serving" inmates will deliver a range of tailored cocktails every night based on the liquor you smuggle in and your tastes. As new inmates, expect to see your contraband liquor combined with liqueurs, bitters and hominid syrups to make bespoke, contemporary and classic cocktails perfect for your time behind bars.
Be as creative as you can with your attempts to smuggle-in liquor. Alternatively, the crooked Guards are on your side and have a system for hiding contraband. Just make sure The Warden doesn't catch you.
MONDAY
Closed for visitors
TUESDAY
19:05 – 20:50
WEDNESDAY
19:05 – 20:50
THURSDAY
19:05 – 23:15
FRIDAY
16:40 – 23:15
SATURDAY
12:00 – 23:15
SUNDAY
14:15 – 18:25
Location
36 Seel Street, Liverpool, L1 4BE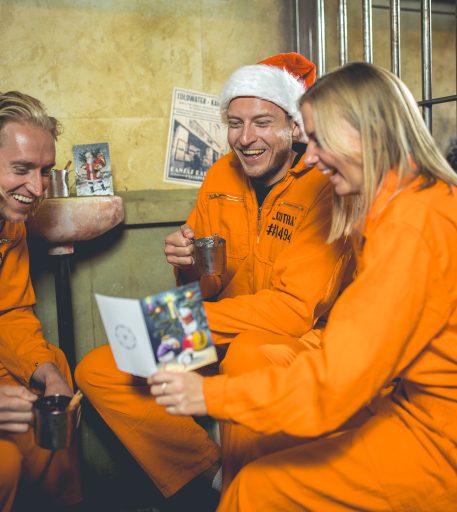 Christmas Convictions
Celebrate Christmas in style with a night at Alcotraz Liverpool. Whether you're booking a small gathering for your nearest and dearest partners in crime, or looking to hire the whole penitentiary for your corporate accomplices, we'll have you locked up in no time.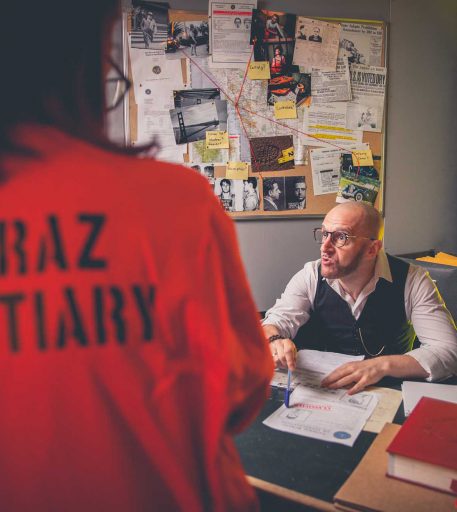 Corporate Event
Whether you want to spend your sentence scheming against the Warden, or simply enjoy a drink in the clink, Alcotraz offers the perfect packages for you and your teammates with fun missions and personalised plot lines that completely incorporate you and your whole company into the story.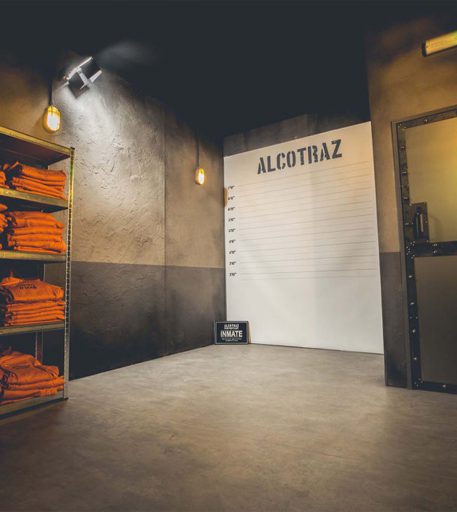 Private Hire
Alcotraz makes for an incredible location for a private hire, whether a private celebration, an amazing photoshoot location or a unique filming opportunity. Get in touch and have our team help arrange your event.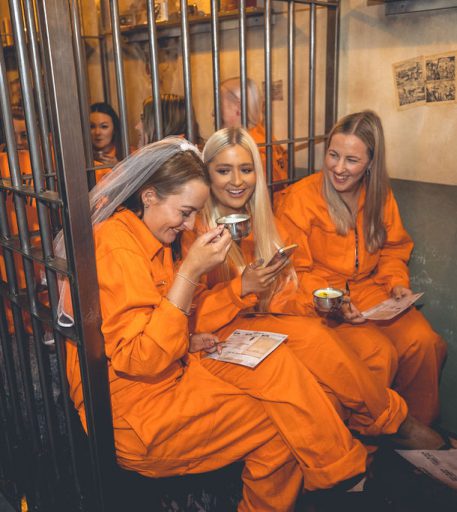 Hen Do
Celebrate wed-lock with being locked-up. Grab your gang, line up below the metal detector and celebrate your hen do with something completely different at the flagship Alcotraz Penitentiary.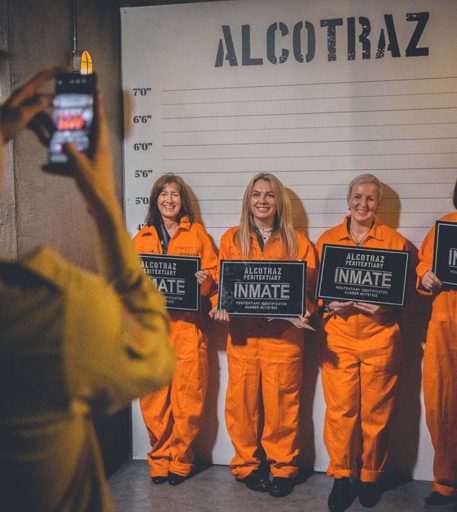 Gift Vouchers
Give the gift of rehabilitation by sentencing a loved one to Alcotraz. Vouchers remain valid for one year from purchase.