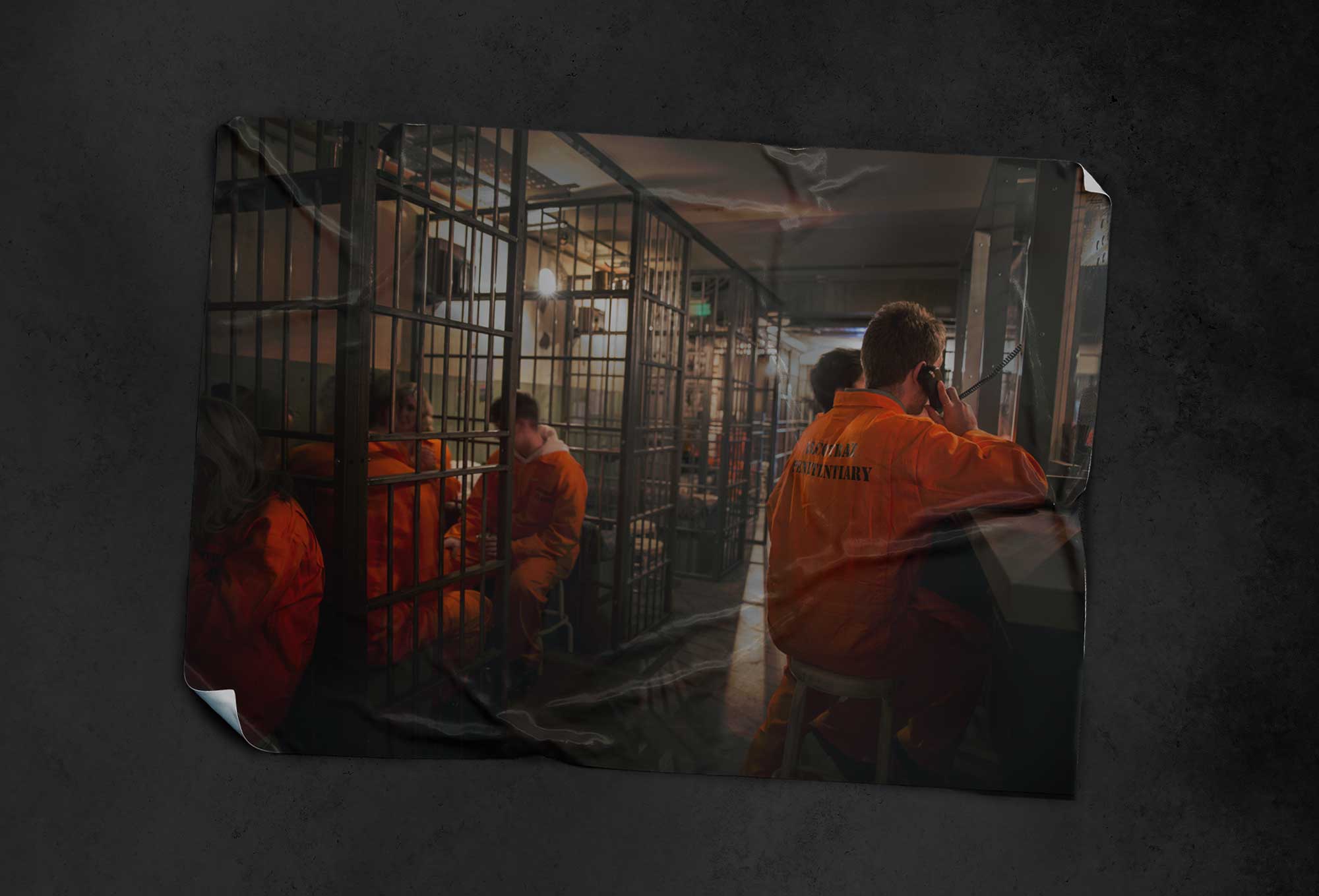 Private Hire
Exclusively hire an Alcotraz Cell Block venue for one of the most unique Private Hire options on offer. Perfect for the ultimate lock-in, hire an Alcotraz Cell Block and give you and your guests the chance to exclusively experience life behind bars. Perfect for Christmas Events, Wedding Receptions, Engagement Celebrations and, in fact, any reason to be locked up!
"I had no idea I was going to a party, let alone a prison party! Everyone last one of our guests had good night. As surprise Birthday parties go, this was class. We were even allowed to order food and drink to the venue and were made cocktails we loved. Book it. It's one hell of a party."
"London bar hire but with jumpsuits! We book a lot of events as a company but we all loved this bar. Our guests were treated like they stepped into Groucho club by amazing staff with a private bars across both prisons in the building. They have really set the bar high."
"What a day and what a great venue! We came from Swingers west end crazy golf and Basement bar and finished the work retreat with Alcotraz, bar venues don't put nearly as much work into their set design as this place. It was a bar and a prison block and the perfect venue for all our 50 guests. We will be back for yearly corporate parties."
"I organised an event with Alcotraz in their event space and I was so impressed with the venues professionalism. It was amazing to have our own bar venue and complete bar hire across both cell blocks. I imagine this would also be great for corporate events too, not just private parties! You can go to many bars across London but it wont be like this. Thank you Alcotraz for treating our guests so well."
Need a Private Prison Space? Enter, Alcotraz
Party venues just got criminal! Alcotraz Penitentiary is a unique venue with a rich and thematic aesthetic perfect for all your private venue hire needs whether it be special occasions, a prison block birthday party, corporate events or even a wedding reception! With a private bar on site and multiple spaces that allow you to enjoy all the facilities, Alcotraz is perfect as a bespoke experience for fun loving criminals who like a non traditional party venue.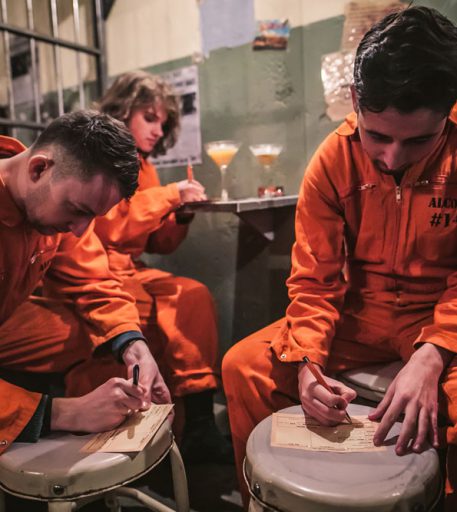 Corporate
Looking for something unique and immersive for a corporate event? We specialise in providing shows and theatre experiences that combine team building and bar hire. Or simply hire Alcotraz for your own corporate event space. You can find all the details on our Corporate events here.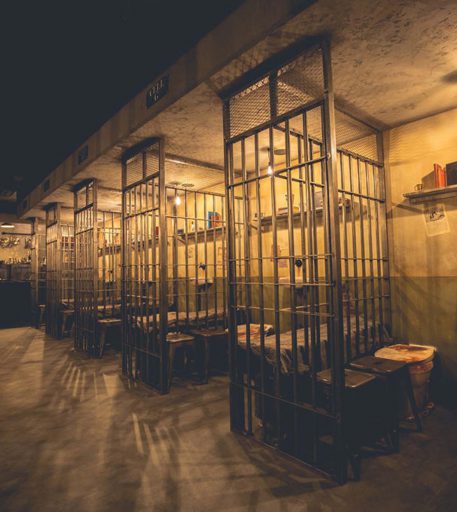 Photo Shoot and Filming
With venues in London, Manchester, Liverpool and Brighton. You can use one the most unique prison venue types as the back drop for your own creative project. Previous productions have found Alcotraz to be one of their favourite spaces for the bar or the prison block. Make an enquiry here.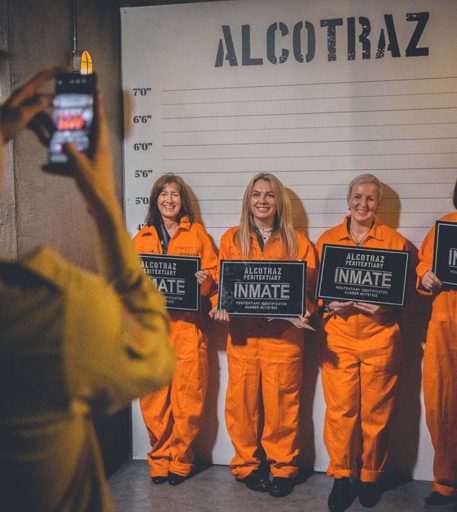 Birthday Parties
Get ready for a birthday party you will be talking about for your 25 to life! Alcotraz offers you a riotous event in one of the best cocktail bars in the clink. Our private events are given a fun night and a personal touch. Plus a private bar means all cocktails are made to taste and request. You bring the liquor and we'll do the rest. Event planning has never been so easy.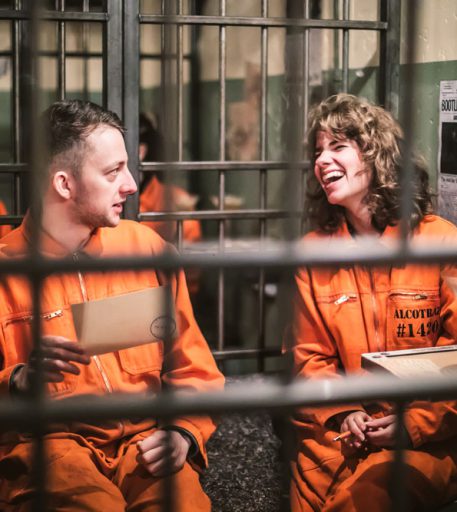 Wedding Parties
Thinking of walking down the prison aisle? Couples that crime together do time together! Alcotraz is one of the best venues for quality setting, private bars and an extra special private party. Dance the night away with your guests at your private event as the drinks just keep coming on the main bar. If you have a main restaurant in mind for your evening dining we can make this work for you too. Enquire about bringing your wedding event to us.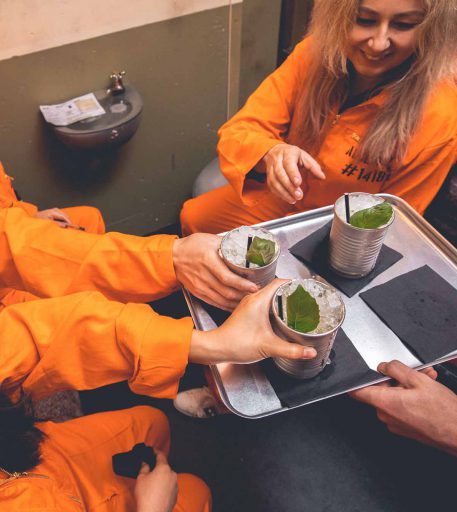 Special Occasion - Venue and Bar
Engagement Party? Divorce Party? Or simply want a private party with private bars? Our venue offers the perfect setting for any event containing large and small parties. With everything the venue offers, come and make this jail house rock with exclusive hire of the entire block. Make an enquiry for private hire or special events here.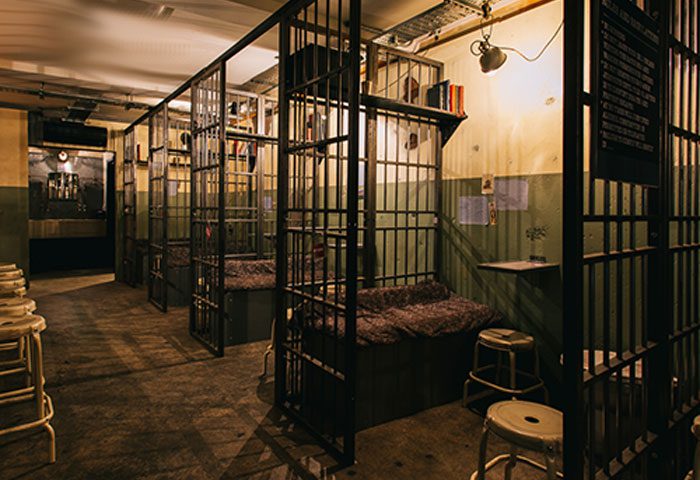 London
Cell Block Two-One-Two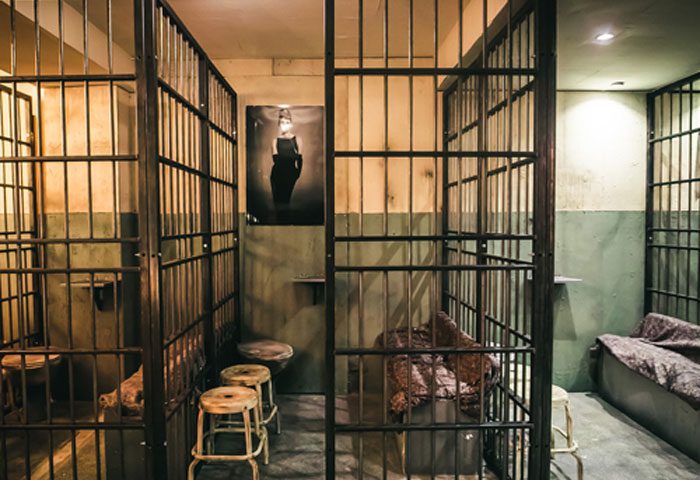 Brighton
Cell Block One-Three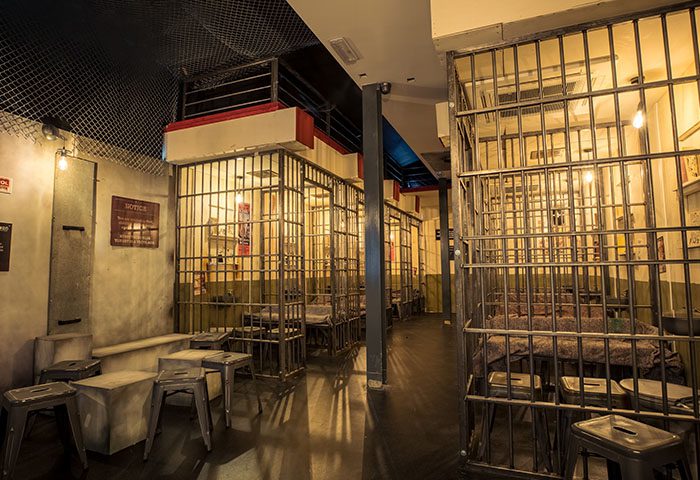 Manchester
Cell Block Three-Four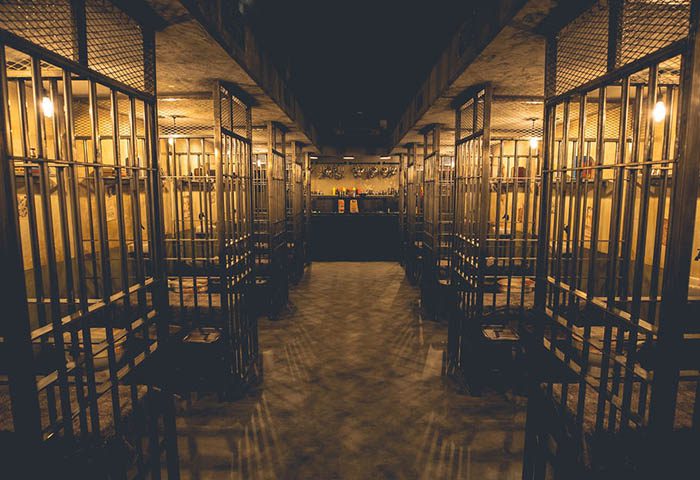 Liverpool
Cell Block Three-Six
What we provide
Whilst also being the perfect venue for an array of private party events, Alcotraz opens it's doors to the public 6 days a week as an immersive theatrical cocktail bar, which means the venue comes as standard with a ton of perks! Here are some of the main benefits for you and your guests.
Performers – Should your event need a performance, Alcotraz houses some of the best actors in the country all ready to help give you an amazing party and entertain your guests.
Set and Costume – Your own cell on the block while wearing your own prison jumpsuit.
Sound system – Giving you the chance to bring your own music to your Alcotraz event.
The Perfect Bar – Stocked with everything you could ever need for an amazing cocktail bar, manned by our expert mixologists, you bring the liquor and give you one the best private bars we can provide.
Capacity – Across all our nationwide Alcotraz venues we have ample space for private hires of up to 100 guests and the opportunity for your event to use the whole venue. The entire penitentiary can be your own private members club!
Private Bar Hire & Party Venues – Private rooms for private parties with a cocktail bar. You'll be serving your sentence in style!
Hungry Inmates – Prison Pizza rations can be arranged so you can enjoy delicious food and drink in your private dining prison stint.
Cost Control – While other venues may tempt you with a small minimum spend that spirals out of control on the night, with Alcotraz everything is paid upfront with a fixed cost to stay within your budget
Visiting hours:
Monday to Thursday – Available for venue and bar hire all day and evening.
Friday – Available for venue and bar hire events up until 4pm.
Saturday – No options for venue or bar hire
Sunday – Available for venue and bar hire all day and evening.
Contact us for your next event below.