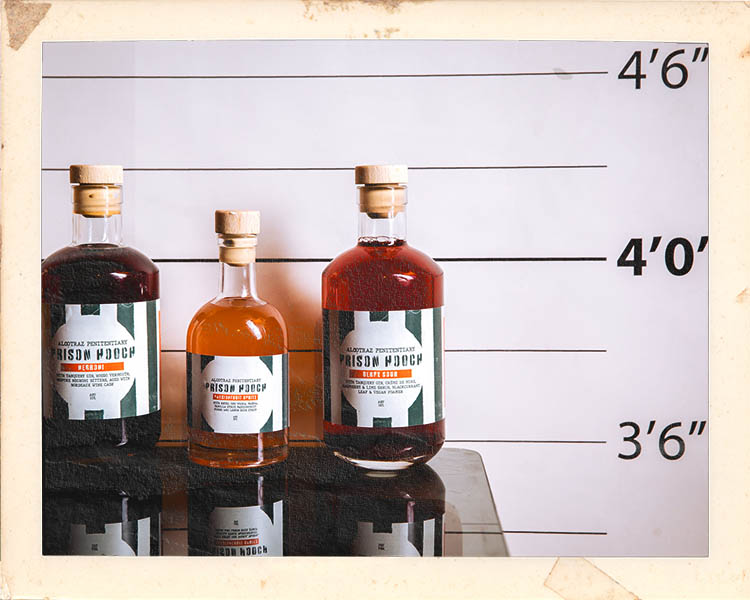 Cocktails Delivered to you
Alcotraz Cocktails
Have our bootlegging criminals smuggle prison hooch cocktails out of the Penitentiary and to your home.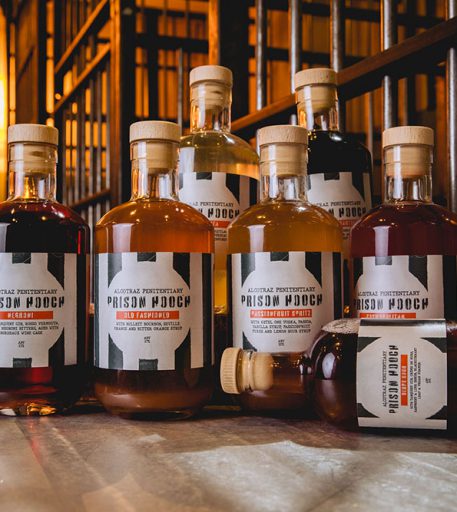 Cocktails At Home
You can now enjoy a collection of classic and quirky cocktails without needing to commit a crime and be locked up. The perfect solution for those on house arrest.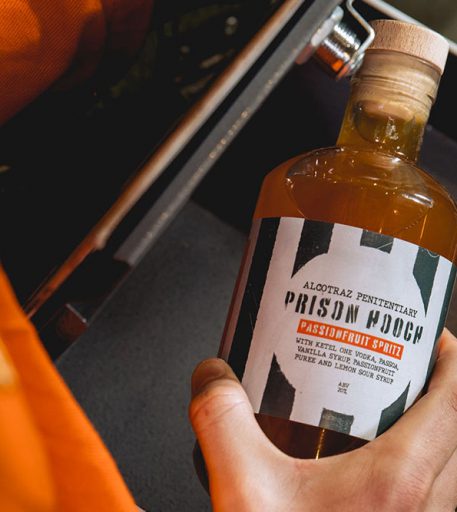 Liquor Smuggled To You
Our inmates typically smuggle liquor into our prisons but our gang of moonshiners and bootleggers have been working on a new plan – to smuggle liquor direct to you.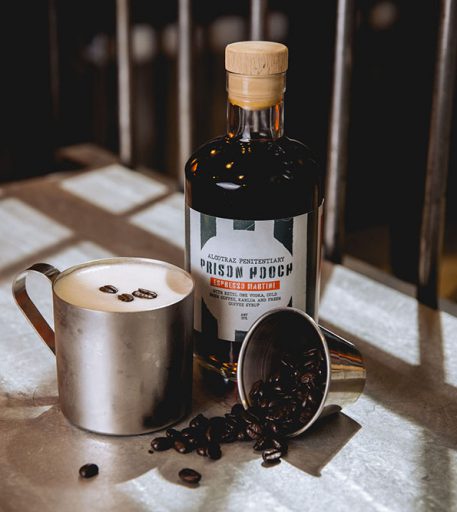 Range of flavours
Seven varieties ranging from a classic Espresso Martini to our own variation on an Old Fashioned with hints of Seville Orange.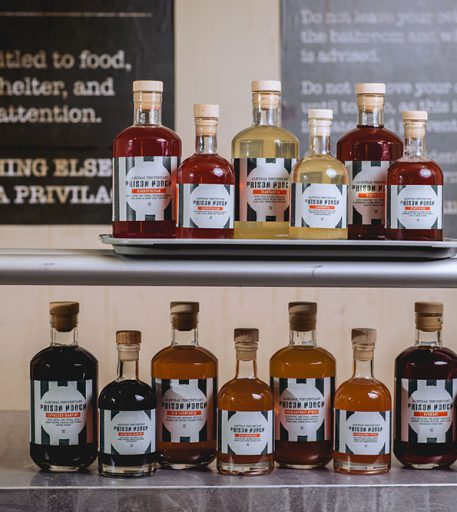 Handmade Using Premium Spirits
Available in both 250ml or 500ml bottles, every batch is made using premium spirits, bespoke bitters and handmade liqueurs.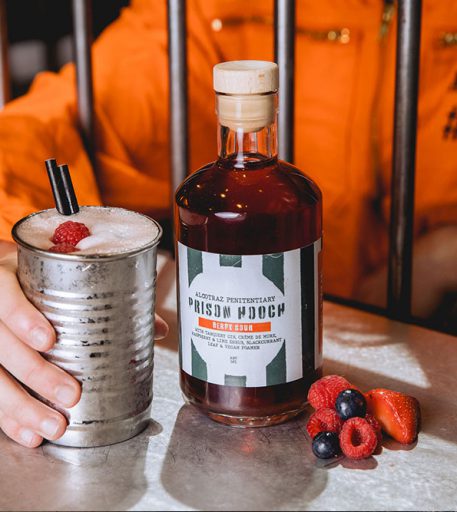 Just Add Ice
Quick to serve, just add ice and enjoy world class mixology at home.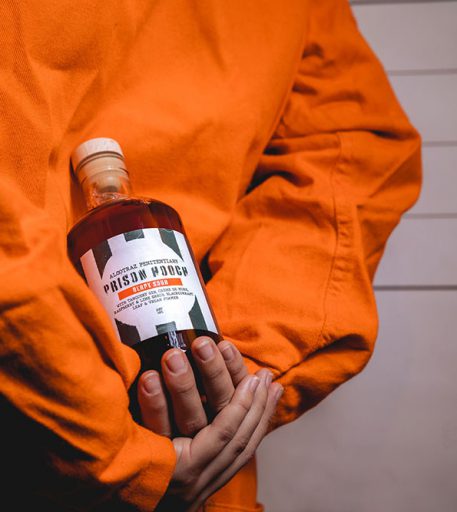 Get Yours Now
Gift your partner in crime or treat yourself to some of our handmade hooch.
Cocktail bottles come in a 250 ml bottle = 2-4 cocktail serves and a 500 ml bottle = 5-7 cocktail serves.
Your Hooch will be delivered within 2 – 4 working days by our inside smugglers over at Royal Mail.
All products are pre-made and ready to be enjoyed direct from the bottle. On some products, some shaking is required to create a brilliant foam for the drink. All serving instructions are clearly labelled on each product and/or on our website. To best enjoy, serve all drinks ice cold.
All products can be stored unopened ambiently for up to 6 months. Once opened, products should be kept refrigerated and we recommend use within 1 month.
Shipping costs £3.99 per order.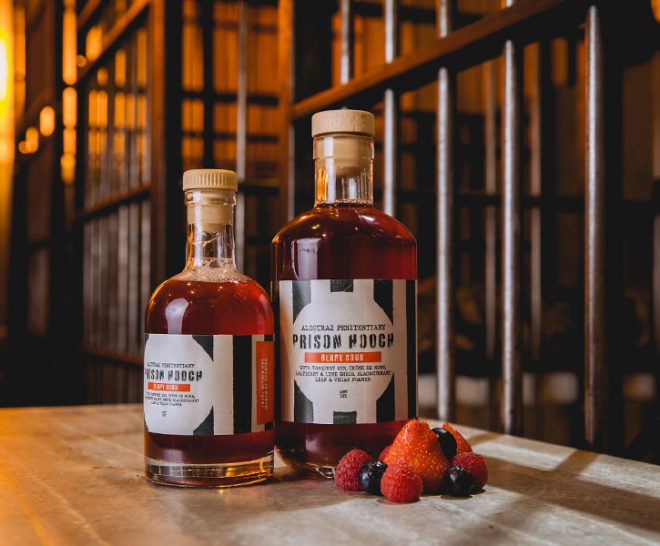 Handmade using Tanqueray Gin
Berry Sour
A sweet, tart and rich flavour with a berry kick and aromatic gin botanicals. Prepared with a Vegan Foamer to give a great texture.
250ml £16.00, 500ml £28.00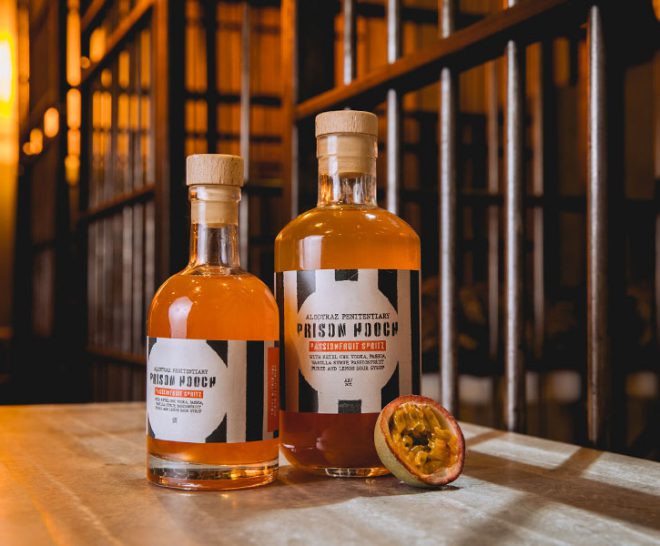 Handmade using Ketel One Vodka
Passionfruit Spritz
A bright and exotic combination of passionfruit, vanilla and vodka. Top with Prosecco for added sparkle!
250ml £18.00, 500ml £30.00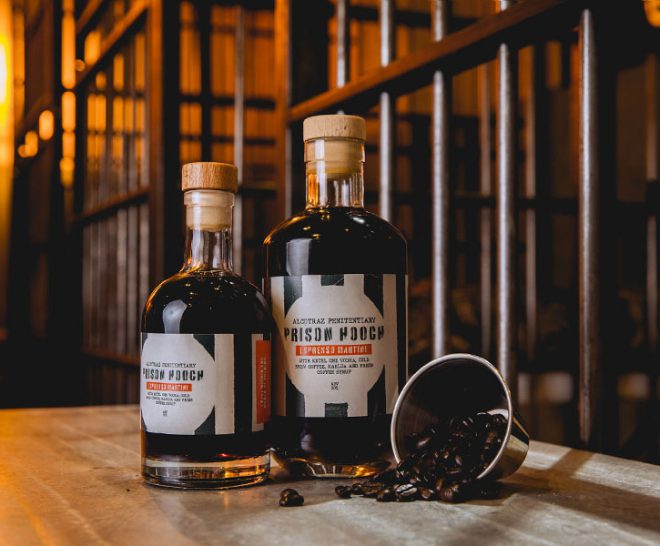 Handmade using Ketel One Vodka
Espresso Martini
A classic interpretation of the UK's most popular cocktail.
250ml £16.00, 500ml £28.00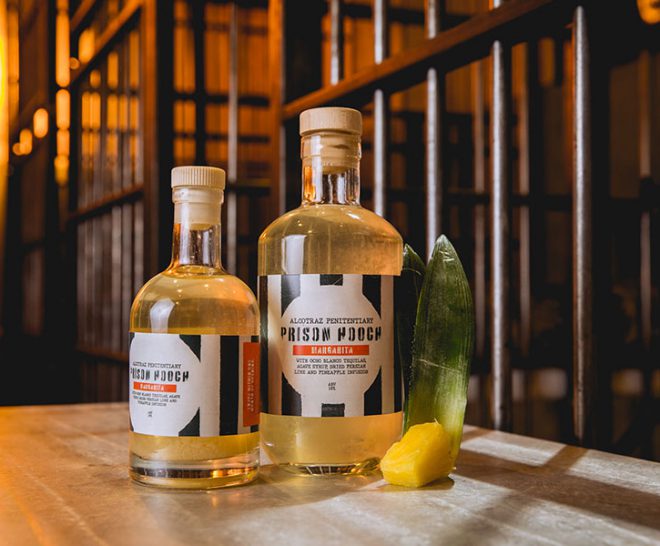 Pineapple
Margarita
A smooth and rich Margarita to which we add a Dried Persian Lime and Pineapple infusion for a lively tropical and sherbet-like finish!
250ml £16.00, 500ml £28.00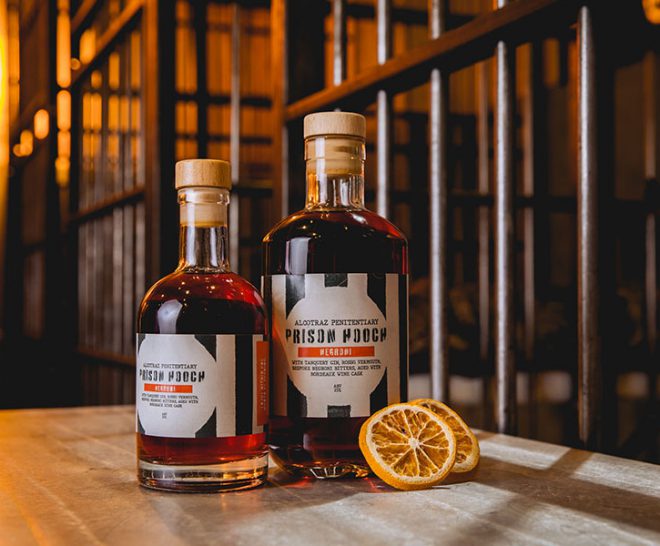 Cask Aged
Negroni
A classic bitter-sweet Negroni with bespoke aromatic bitters and stunning depth from ageing with Bordeaux Wine Casks.
250ml £16.00, 500ml £28.00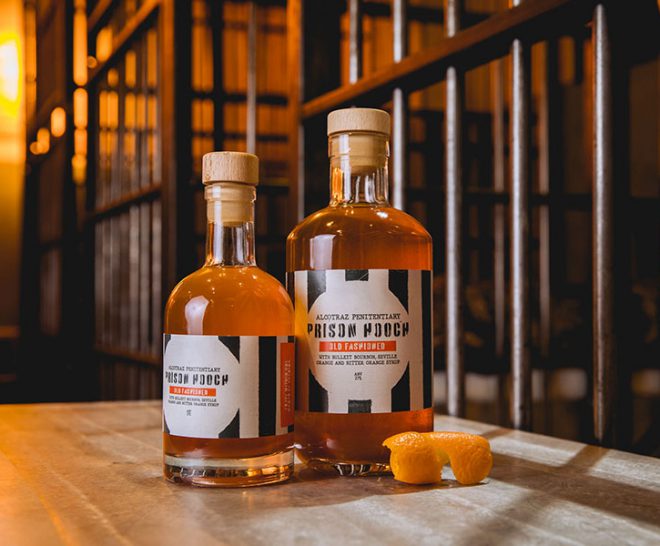 Seville Orange
Old Fashioned
A classic version of the popular Old Fashioned Cocktail, complemented with a subtle Seville Orange aroma and taste.
250ml £18.00, 500ml £30.00
Rhubarb
Cosmopolitan
This is an exciting interpretation of the UK's most popular cocktail with the addition of ever-popular rhubarb contrasted with the bright fresh addition of Cranberry leaf tincture.
250ml £16.00, 500ml £28.00
"We ordered the Pineapple Margarita which was amazing! It tastes so fresh and punchy, the 500ml was finished off in no time. We will be ordering a little more next time."
"Definitely made my lockdown a lot better. I recommend the Berry Sour. Goes down a treat!"
Get in touch with our criminal bootleggers and ask away about our homemade hooch.