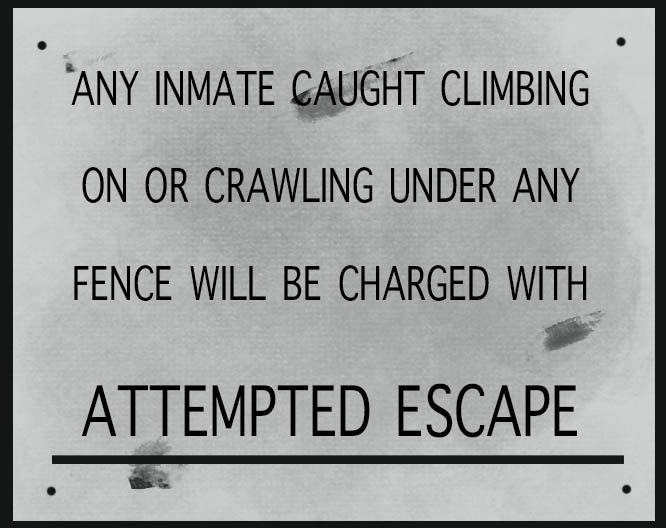 Virtual Experience
Escape from Alcotraz
A live cinematic online experience. Virtually connect with your friends, interact with live actors and immerse yourself in this theatrical online prison escape experience.
Whether looking to escape the country's lockdown or not, experience Escape from Alcotraz, a one of a kind, live cinematic experience.
Law Authorities have recently discovered "Prison Hooch" being illegally brewed inside Alcotraz and smuggled out to paying citizens. As a result, the serving inmates have been transferred to Maximum Security. A current inmate, and suspected bootlegging gang member, Harrison has used the situation as a catalyst to escape and is hiding out where the Guards can't' find him. It is the perfect time to escape but Harrison needs the help of prior escapee's from Alcotraz and other criminal masterminds to successfully pull it off.
Guests from their own home can expect to interact with live actors over video, such as Inmate Harrison and the disgruntled Guard Pendanski, who was once on the payroll of the bootlegging gang. You'll help navigate CCTV footage of inside Alcotraz to help Harrison move around the prison, as well helping Harrison unlock evidence to find where the gang kept their riches from the smuggling empire.

Running every night, get ready to hide your identify when on camera to Guards and help Inmate Harrison Escape from Alcotraz.
You have the option to select a Private Experience for 6 guests or more or join onto one of our Public Experiences. If you are looking to host an event with over 11 guests please contact us to arrange. We are able to run the experience with up to 50 guests.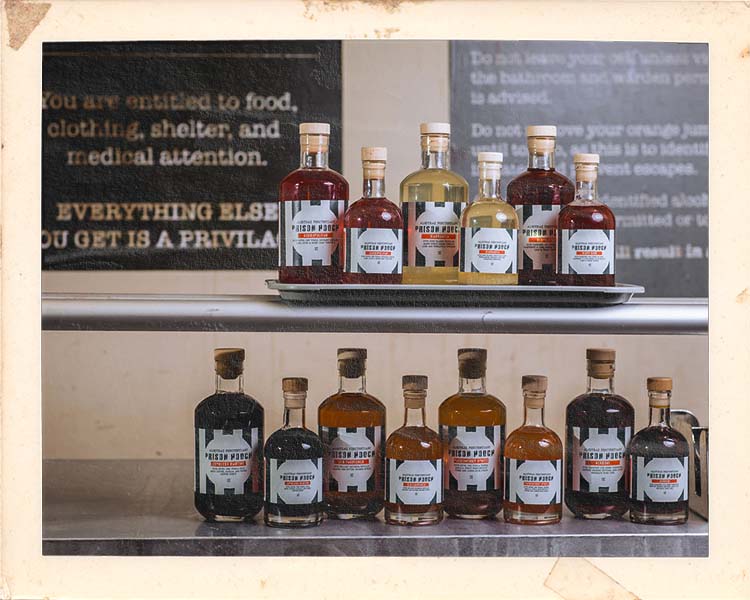 Prison Hooch Cocktails
Add-Ons
When buying tickets in advance, guests can uniquely also purchase the the "Prison Hooch" being illegally brewed inside Alcotraz, and have Alcotraz's bootlegging criminals smuggle the contraband cocktails out of the Penitentiary and direct to your home. The perfect add-on to your virtual experience.
*Available to add to cart during checkout process.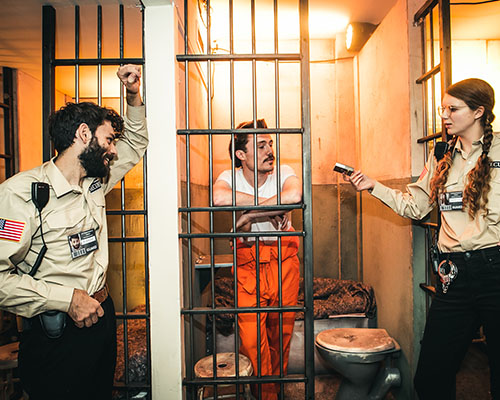 Live Actors
Interact with Inmates and Guards of Alcotraz to help lead the escape.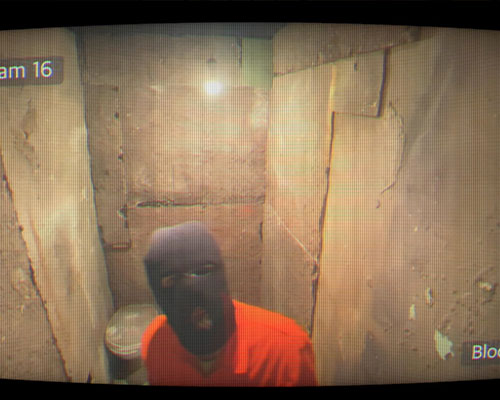 CCTV Footage
Help navigate CCTV footage to allow the inmates to sneak around the prison.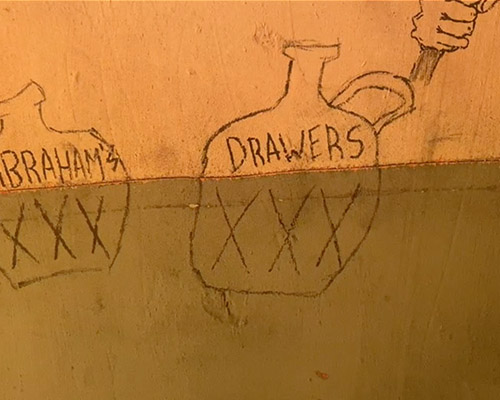 Clue Solving
Unlock clues to help discover the riches of the smuggling empire before the escape.
"Really enjoyable virtual experience with some incredible actors and really fun puzzles. Fantastic use of Zoom to really keep the fun going. Thank you!"
"Our work group had a great time. The actors were fantastic and great at immersing you into the story and good to have a laugh with too."
"It was an excellent experience, the storyline was great and the actors engaged with the participants in a really entertaining way. Would highly recommend to others!"
"It was something fresh and different to do during lockdown and I'm delighted that my group enjoyed it so much."