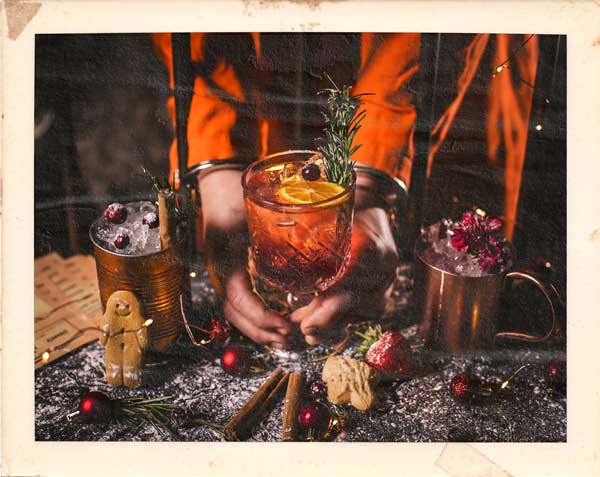 Cell Block Two One Two, London
Christmas Convictions
Throw a night to remember at the original Alcotraz Penitentiary, one of the most unique Christmas party venues in London.
It is never too early to start planning your Christmas party and here at Alcotraz, we've got the ultimate experience ready for you and your gang.
Set behind unassuming shutters on East London's famous Brick Lane, line up below the metal detector and get ready for the bar behind bars. At Christmas there is no better time to think about your crimes and rehabilitate.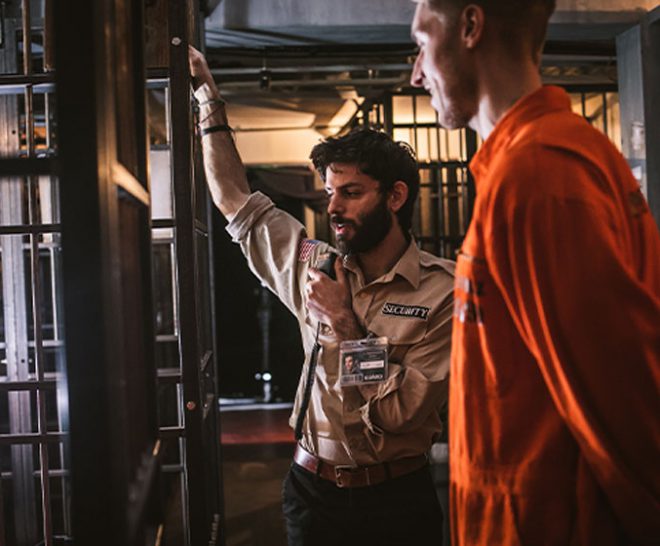 Gift Vouchers
Give the gift of rehabilitation this Christmas by sentencing a loved one to Alcotraz. Vouchers remain valid for one year from purchase.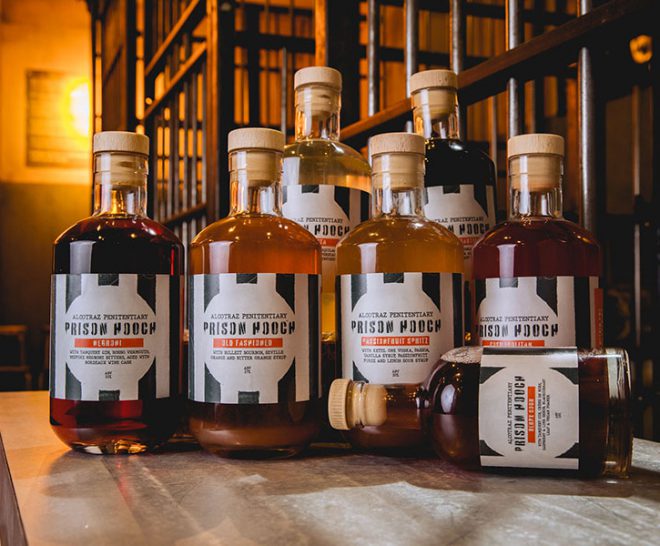 At Home Hooch
Visit the Prison Commissary to shop for at-home cocktails, merchandise and apparel to give a unique gift this Christmas.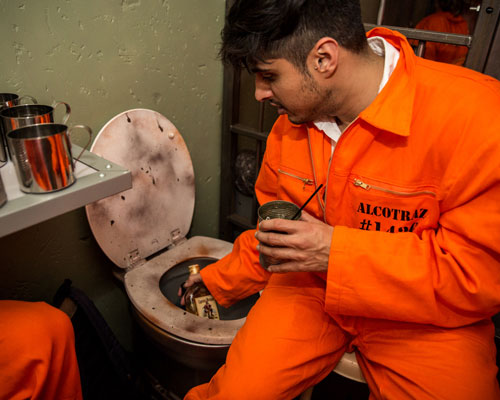 Pre arranged liquor
When exclusively hiring the venue, allow our team of trained bootleggers to pre-arrange a secret stash of liquor hidden in your cells.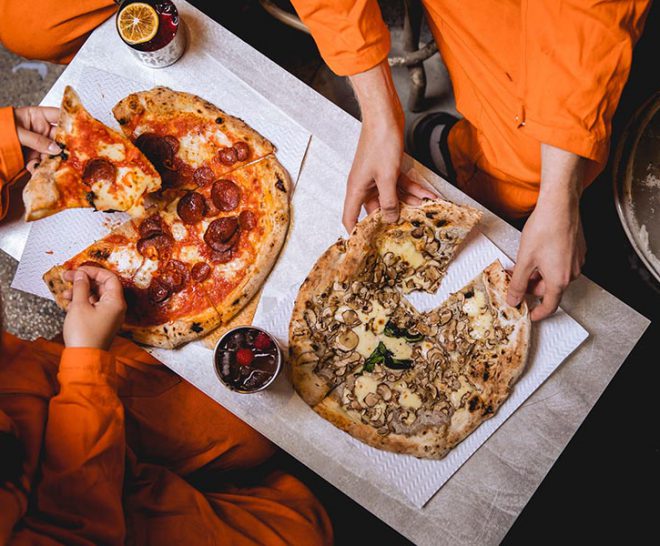 PRISON RATIONS
When exclusively hiring the venue, have our canteen deliver food to your cell.
"The location was great and everyone had the best time. The team on the night were fantastic, especially the actors who created an amazing atmosphere."
"It was a brilliant environment for a work Christmas party. Everyone loved it. The actors were fantastic and the cocktails brilliant for the whole group."
"My friend and I had a blast doing this. The Warden and prison guards put on quite the show. The drinks the bartenders made were all delicious. Would highly recommend doing this with a friend/group of friends!"
For groups under 30 in size simply book below. For groups over 30 we recommend privately hiring the venue, unlocking exclusive benefits. Tell us about your Christmas event and our team will get back to you as soon as possible.