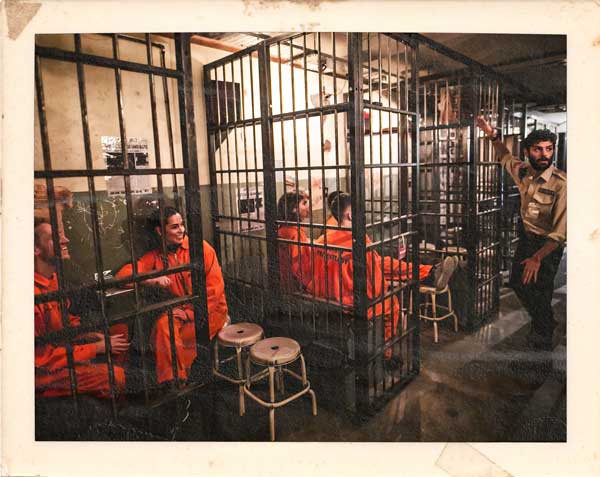 London, Shoreditch
Cell block two one two
Hidden behind unassuming shutters on London's famous Brick Lane, lies Cell Block Two One Two, a secret speakeasy prison made a little more bearable by successfully smuggling in liquor past The Warden and getting it to the longest-serving inmates. Line up below the metal detector and be ready to enter Cell Block Two One Two!
Alcotraz Cell Block Two One Two promises to be one of the most unique cocktail bars in London.
Once convicted, inmates are taken into an exciting world of mischief as they are instructed by a notorious bootlegging gang on the inside to smuggle-in liquor to be used to make delicious, bespoke cocktails. You won't find a set menu of drinks here…after all, it is prison! The "serving" mixologists will deliver a range of tailored cocktails every night based on the liquor you bring and your tastes.
Be as creative as you can with your attempts to smuggle-in liquor. Alternatively, the crooked Guards are on your side and have a system for hiding contraband. Just make sure The Warden doesn't catch you.
If your booking falls within a Tier 2 restriction period inmates will be served a substantial meal from our Prison Canteen during their experience.
TEMPORARILY CLOSED UNDER TIER RESTRICTIONS
MONDAY
Closed for visitors
TUESDAY
19:05 – 20:50
WEDNESDAY
19:05 – 20:50
THURSDAY
19:05 – 20:50, 21:30 – 23:15
FRIDAY
16:40 – 18:25, 19:05 – 20:50, 21:30 – 23:15
SATURDAY
12:00 – 13:45, 14:15 – 16:00, 16:40 – 18:25, 19:05 – 20:50, 21:30 – 23:15
SUNDAY
12:00 – 13:45, 14:15 – 16:00, 16:40 – 18:25, 19:05 – 20:50, 21:30 – 23:15
Location
212 Brick Lane, London, E1 6SA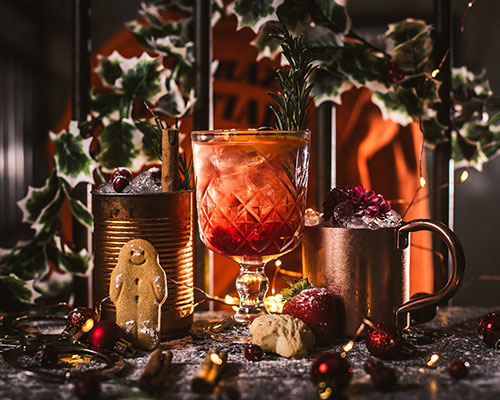 Christmas convictions
Sentence your friends and colleagues to time behind bars for a unique Christmas party experience in London that is a true lock-in.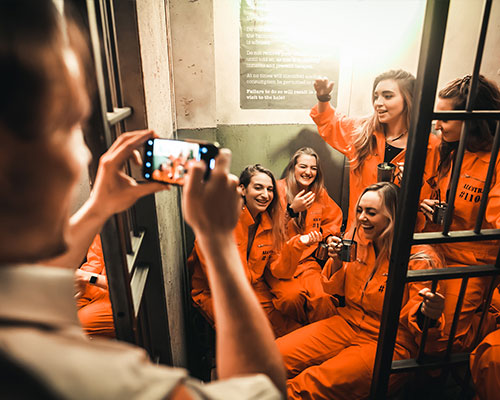 Stag and hen dos
Whether looking for a unique hen do idea or a quirky stag experience, Alcotraz makes the perfect venue with packages specifically tailored for groups of fun-loving criminals.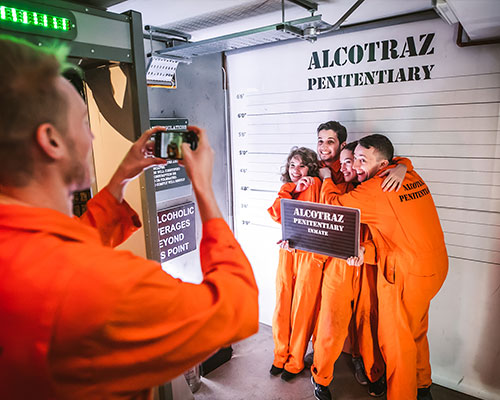 Birthday behind bars
Gather your gang to celebrate a birthday you won't forget. Alcotraz promises to be a fun birthday idea in London.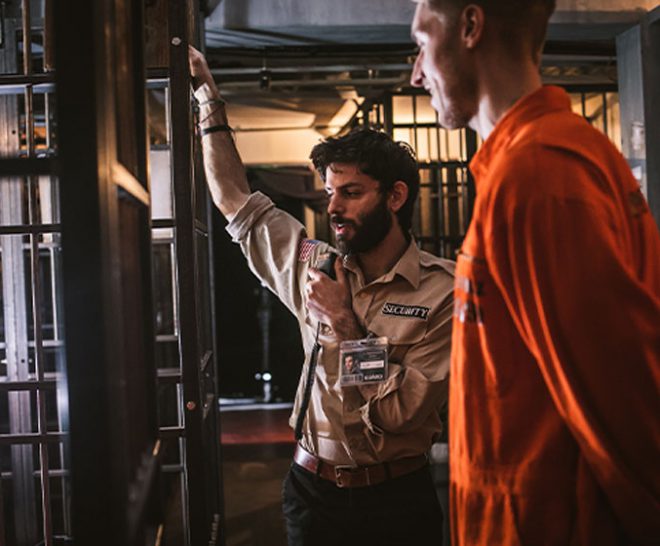 Gift Vouchers
Give the gift of rehabilitation by sentencing a loved one to Alcotraz. Vouchers remain valid for one year from purchase.
"Amazing experience, cocktails were amazing! So much more interactive than expected!"
"We went last night as something to do on a date night. The actors were brilliant! We are a couple and didn't feel out of place at all. Would definitely recommend for something different to do!"
"This was my second experience and it was just as fun if not even better this time. The actors really do make this a super fun & immersive experience. Highly recommend thank you!"