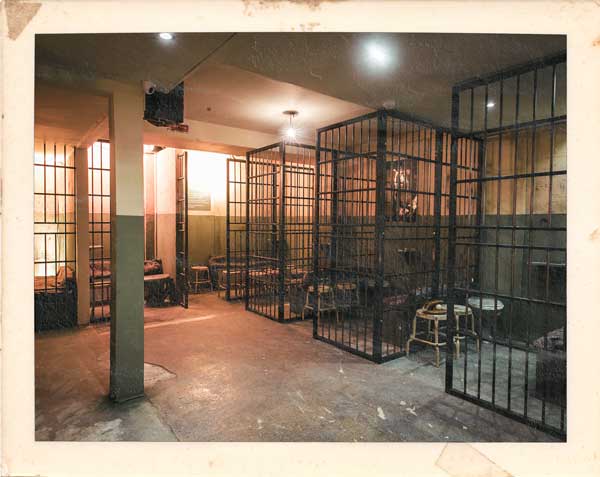 Cell Block One Three, Brighton
Private Hire
Hidden below unsuspecting footsteps on the Brighton Seafront lies Cell Block One Three, a secret basement prison which promises to be one of the most unique venue hires in Brighton.
Alcotraz makes for an incredible location for a private hire, whether a private celebration, an amazing photoshoot location or a unique filming opportunity. Get in touch and have our team help arrange your event.
Capacity
Up to 40 inmates.
Visiting Hours:
Available for hire request every day.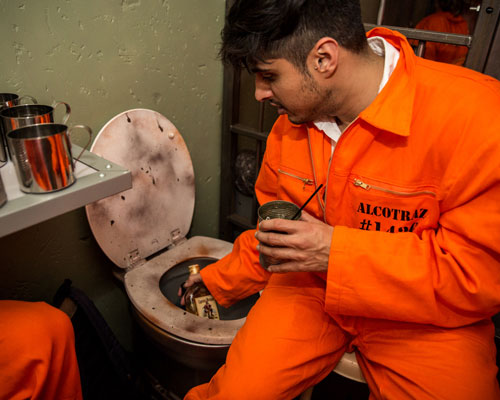 Pre Arranged Liquor
When exclusively hiring a venue, allow our team of trained bootleggers to pre-arrange a secret stash of liquor hidden in your cells.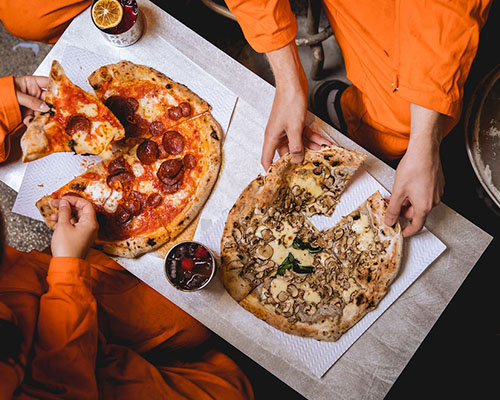 Prison Rations
When exclusively hiring a venue, have our canteen deliver food to your cell.
"We were celebrating my son's 21st birthday. The hire was absolutely perfect. The whole set up was impressive and the actors did an amazing job. We all loved the cocktails."
"The location was great and everyone had the best time. The team on the night were fantastic, especially the actors who created an amazing atmosphere."
"I had no idea what my work was bringing me to and it was incredible. Everyone had the best time. Highly recommend. "
Tell us about your event and our team will get back to you as soon as possible. For groups under 30 in size simply book below. For groups over 30 we recommend privately hiring the venue, unlocking exclusive benefits.